School of Nursing Alumni Scholarship Program
In 1938, Marguerite Coleman, RN, who served as President of the Saint Francis Hospital School of Nursing Alumni Association, created a "loan program" to assist graduates in advancing their nursing education. This program transformed into a scholarship award and more than $500,000 has been presented.
This year a ceremony was not held due to COVID-19 but $70,000 was distributed to Gregory Lagosz; Kate Carleson; Amanda Fagan; Christina Hare; Rachel Daniels; and Theresa Sarfo.
Application Deadline is July 15, 2023. Application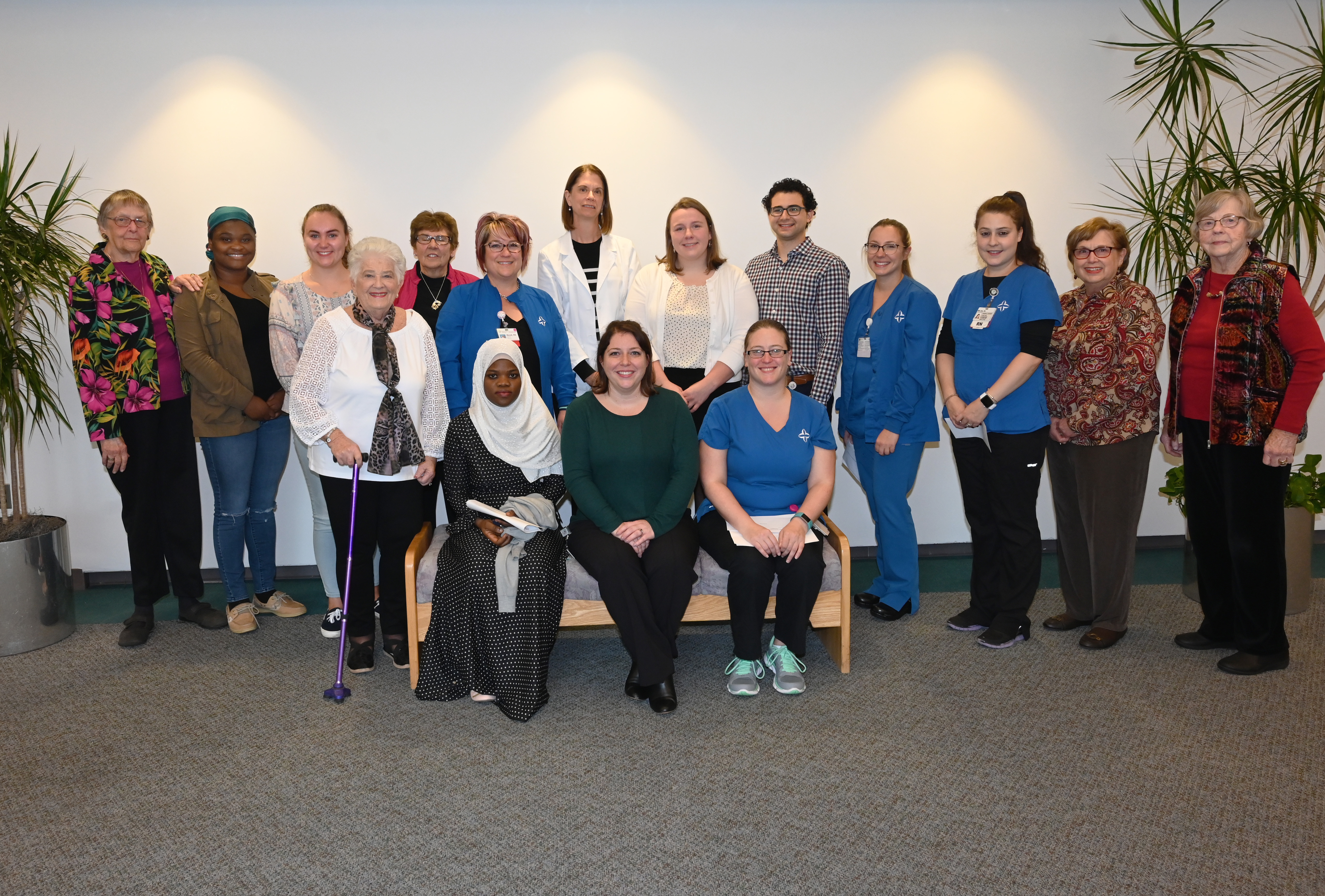 2019 Nursing Alumni Scholarship Winners
Seated (l to r): Fauzia Ileassu: Monique Looney: Amanda Smith
Standing (l to r): Anna Pallerberg, Alumni; Rachel Lewis; Kelsey Anderson; Ellen Lysak, Alumni; Emilia Mascaro, Alumni; Wendi Waller; Jennifer Moran; Emily Buyak; Mitchell Friedman; Jessica Ziff; Melina Mascaro; Lorraine Baethge, Alumni
Not in attendance: Samantha Bonfiglo and Nicholas Piazza