All kinds of drives... All year long.
Saint Francis & Mount Sinai Campuses
Please help us fill the Food Pantry shelves and ensure our neighbors have a nutritious meal every day of the year. In addition to food, the Food Pantry collects coats, hats, mittens, diapers and toiletries.
They are now hosting a drive so please share this flyer with your friends, family and colleagues. Click here for a copy or below to make a monetary donation.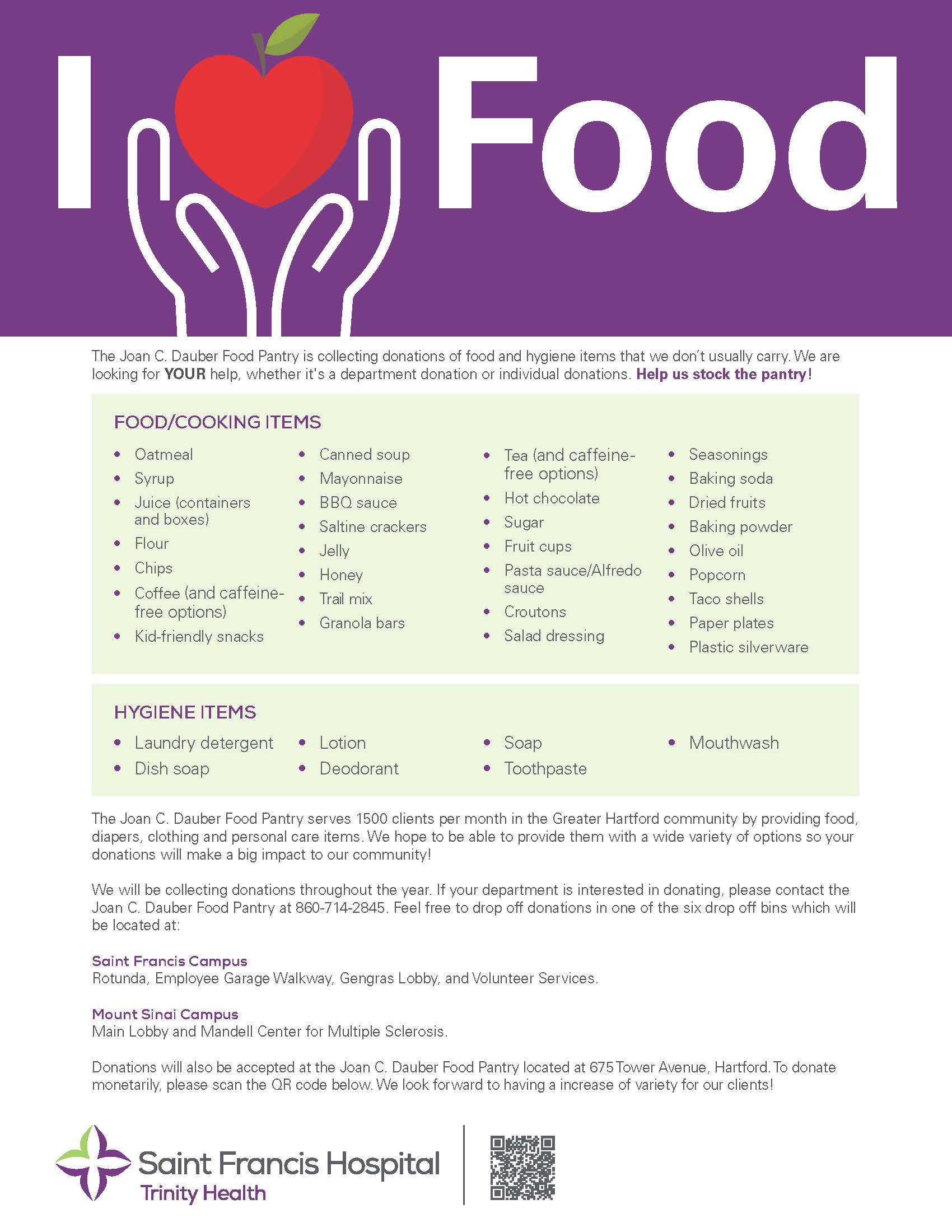 If you have any questions regarding the Food Pantry, please contact them at 860-714-2845.