A Giving Program to Honor Your Caregiver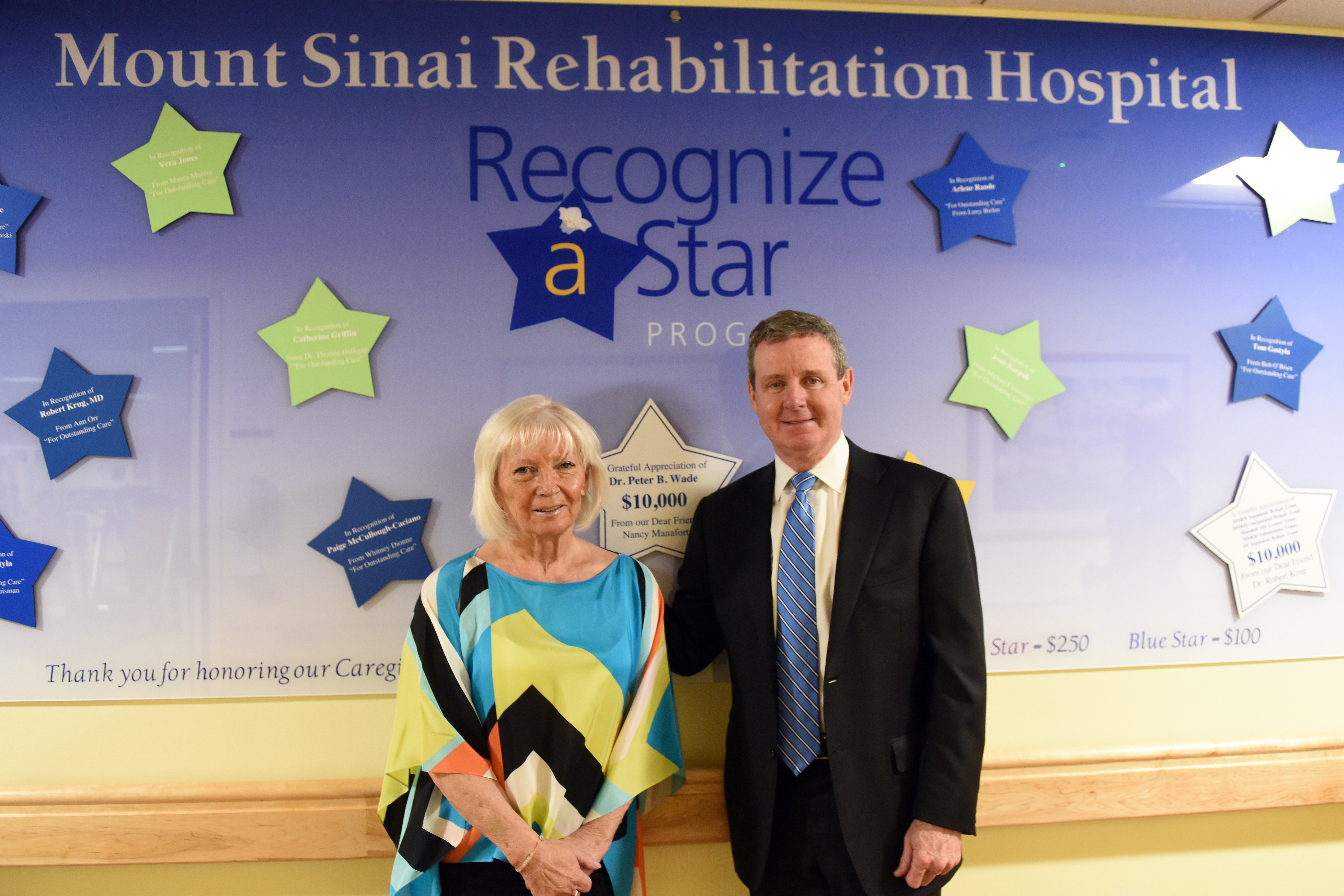 When you ask Nancy Manafort what the most important things in her life are, she will blurt out - family and giving back to her community. While living in Florida, Nancy served on the board of the Black Diamond Foundation and helped raise more than $1,000,000 for those less fortunate in their neighborhood of Citrus County.
In Connecticut, she supports several organizations, including My Sister's Place, Petit Foundation, Manafort Family Foundation, National MS Society of CT, Saint Francis Hospital and Medical Center and Mount Sinai Rehabilitation Hospital. Since her multiple sclerosis diagnosis, Nancy has been through the emergency department many times and has been admitted to the hospital on numerous occasions. She has developed dear friends on both campuses who keep her alive and smiling.
Nancy maintains a sense of humor and positive attitude. She jokes about how she is single-handedly keeping the Saint Francis Medical Group in business. Nancy is extremely grateful for the care she is receiving and has honored those caregivers with two, $10,000 donations - one for each campus - and specifically honoring Drs. Peter B. Wade, Richard L. ZuWallack, Steven Cohen, Sudhanshu B. Mulay and Murali Dharan. We are grateful to our dear friend for recognizing our stars and for making our community better.
Your story and recognition will mean a great deal to our caregivers and those who may be considering Mount Sinai Rehabilitation Hospital as their destination for care. Thank you.
Recognize a Star Share your story