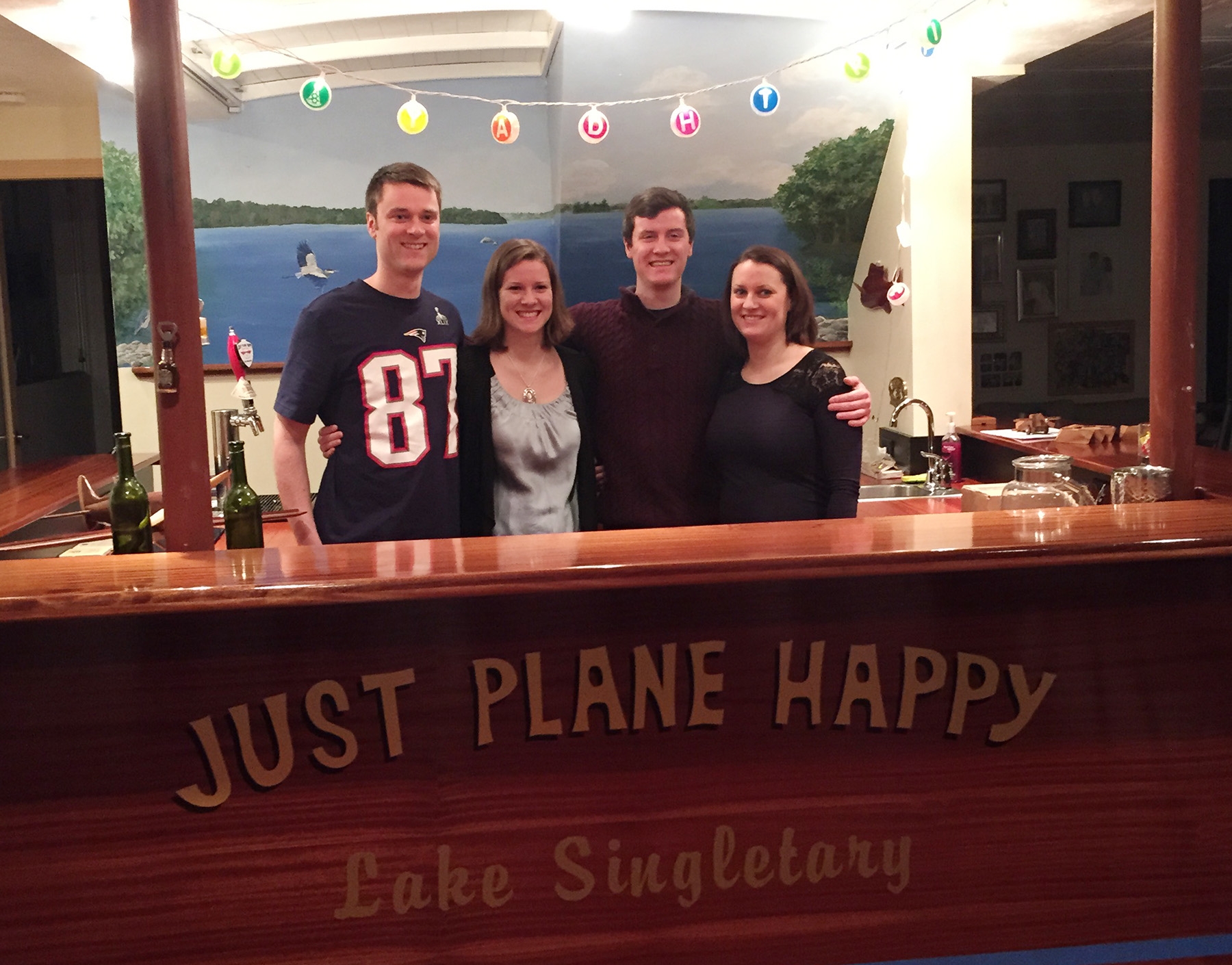 My family came to know Saint Francis Hospital very well last year. My brother-in-law, James "Jamie" Heslin, was involved in a car accident and sustained life-threatening injuries. He spent several days in the ICU and underwent three surgeries. While Jamie battled for his life, my family rallied together by his bedside and in the hospital waiting room. We started to refer to ourselves and Jamie's supporters as "Team Just Plane Happy."
I am unsure of the original start of "Just Plane Happy" but I have a feeling it was started by my mother-in-law who is very witty and clever. My in-laws are a family of private pilots and aviation enthusiast, hence the "Plane" and they are truly one of the most loving, happy, and positive families that I know. My husband and his three siblings all have the initials JPH.
"Just Plane Happy" became the name of Jamie's care page where we were able to provide updates to family and friends. Jamie has made an amazing recovery. He is back to work and has completed his course of physical therapy. My family and I are forever grateful for the care Jamie received at the Hospital. Saint Francis gave us back our Jamie, and it is the greatest gift of all.
—The Heslin Family
---