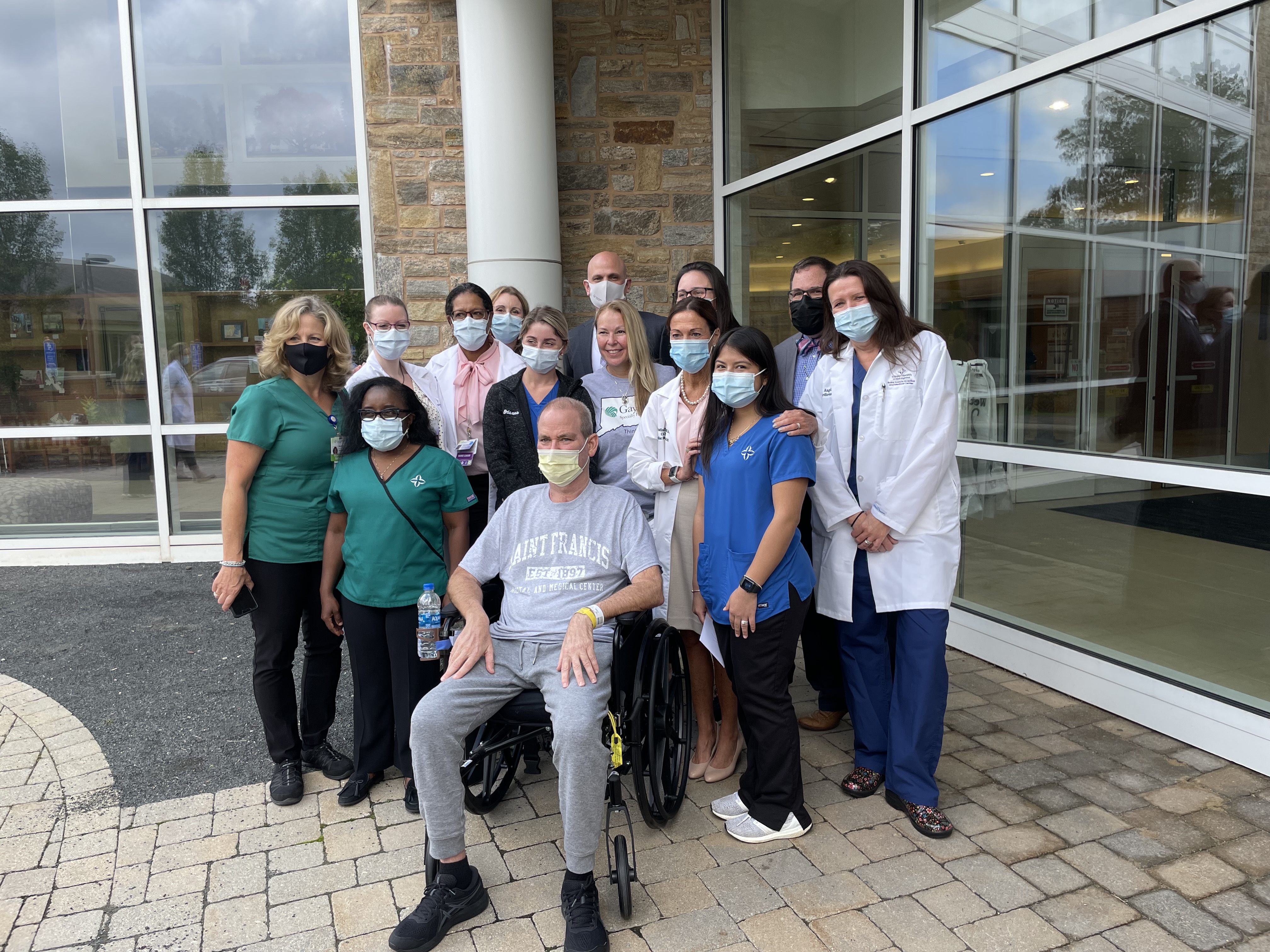 Dr. Robert Gallagher, Chief of Cardiothoracic Surgery at Trinity Health Of New England, saw a story on social media about Robby Walker, a Florida resident, who was in need of ECMO treatment as a result of having Covid-19 pneumonia in both lungs. His family had contacted 169 hospitals to see if they could provide Robby with this type of treatment and were told no by everyone. Dr. Gallagher and Angela Sakal, Chief Perfusionist at Saint Francis Hospital, reached out to the family and were able to assist them in getting Mr. Walker transferred to Saint Francis Hospital.

Under the care of an incredible team of physicians, nurses, perfusionists, care management and others, Robby Walker's ECMO treatment was successful. Thanks to the commitment and dedication of his clinical and non-clinical teams, Mr. Walker has returned home to Florida and is on the road to recovery.

This type of success story is an example of our mission and core values in action. At every turn, our colleagues step up to provide the best possible care. We will continue to serve our patients locally, and those outside of our community in need of our assistance to the best of our ability.
---