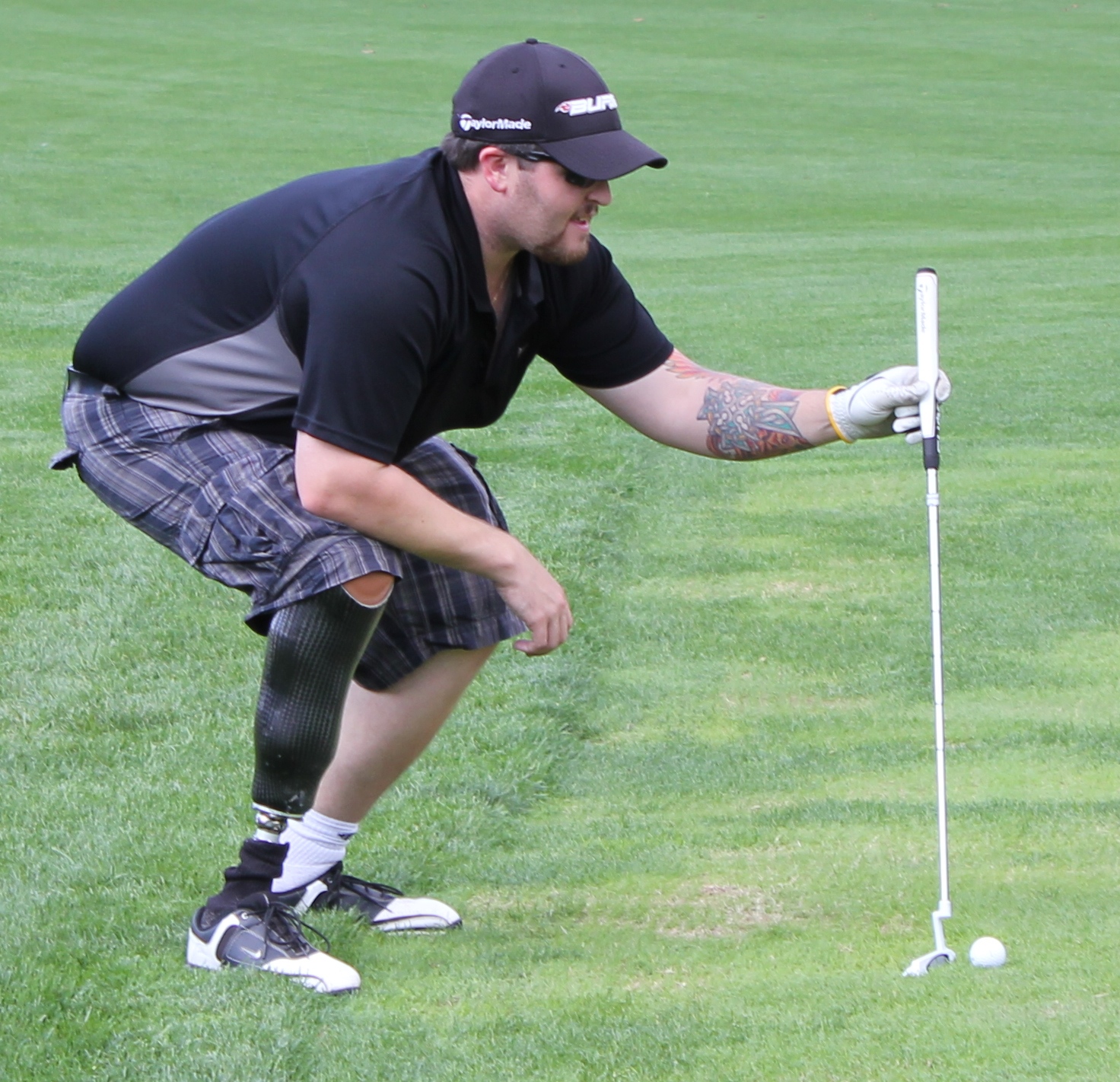 David Allen reached out for help in returning to the game of golf – but it wasn't the only thing that Dave was reaching for. Dave, a witty, easy going 30-year-old, experienced limb loss in 2010, following a motorcycle accident in 2009. After many surgeries and attempts to recover the use of his foot, he chose to remove it. He began to seek more than just getting back on the golf course, he was looking to enhance his quality of life – starting with golf and driving towards his goals!
"Golfers In Motion was really the first thing that I attempted after losing my leg. This program, offered at Mount Sinai Rehabilitation Hospital, was the only stepping stone I had in getting back into all the things I could possibly do now, from golfing all the way to rock climbing. Now nothing can stand in my way", Dave stated.
As an individual, Dave is driven by the goals he sets forth in life. He completed his training/degree in Radiologic Technology with a 4.0 average and served as valedictorian for the 2015 graduating class at Capital Community College.
On the links, Dave certainly doesn't need to call on the Recreation Therapist or PGA Instructor anymore. In 2013, Dave and another amputee, Mark, won a hospital disability tournament. He now can complete a round with a competitive foursome. He has returned to all of the activities that he enjoys, spending time trying new things and serving as support for others that experience limb loss.
The Golfers In Motion Program is open to individuals with physical disabilities and/or visual impairments that wish to learn or re-learn golf skills and is scheduled to begin in April 2016. The program is graciously hosted by Willow Brook Golf Course located in South Windsor.
The program is appreciative of the support it receives from the CT Section PGA Golf Foundation. To learn more, please click here.
---