Trinity Health Of New England served the people of Connecticut with the region's first ever 24-hour Vax-A-Thon. The event successfully provided access to the COVID-19 vaccine to individuals 16 years and older, during non-business hours. Thanks to the nearly 300 volunteers, made up of colleagues and community members, an overwhelming amount of support and donations, as well as a collaborative partnership with the City of Hartford, more than 3,000 vaccinations were administered from 5 p.m. on Friday, April 9th, through 5 p.m. on Saturday, April 10th.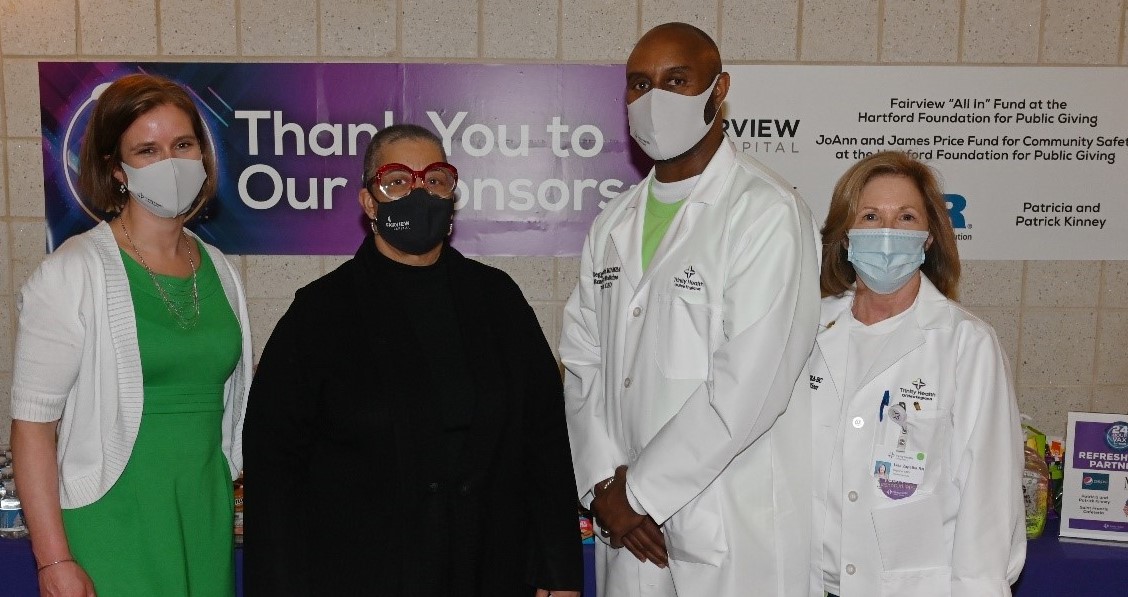 This one-of-a-kind event was made possible through a $50,000 donation from Fairview Capital, the Fairview "All In" Fund at the Hartford Foundation for Public Giving and the JoAnn and James Price Fund for Community Safety at the Hartford Foundation for Public Giving. In addition, gifts were received from the Max Restaurant Group, AMR and Patricia and Patrick Kinney. Refreshments were delivered by Costco, Donut Crazy, Doro Marketplace, Jersey Mike's, Pepsi, the Saint Francis Hospital cafeteria and WB Mason.



The Vax-A-Thon is another example of Trinity's dedication to providing accessibility to the COVID-19 vaccine and proof of their commitment to help stop the pandemic spread and to help Connecticut return to a sense of normalcy. The Saint Francis Foundation, our hospital colleagues, volunteers and philanthropy partners continue to serve our community, as they have done throughout the pandemic, and we are honored to serve with them.
Here are a couple of media clips from the event coverage of the weekend:
NBC WFSB
If you have any COVID-19 questions, please click here.
---