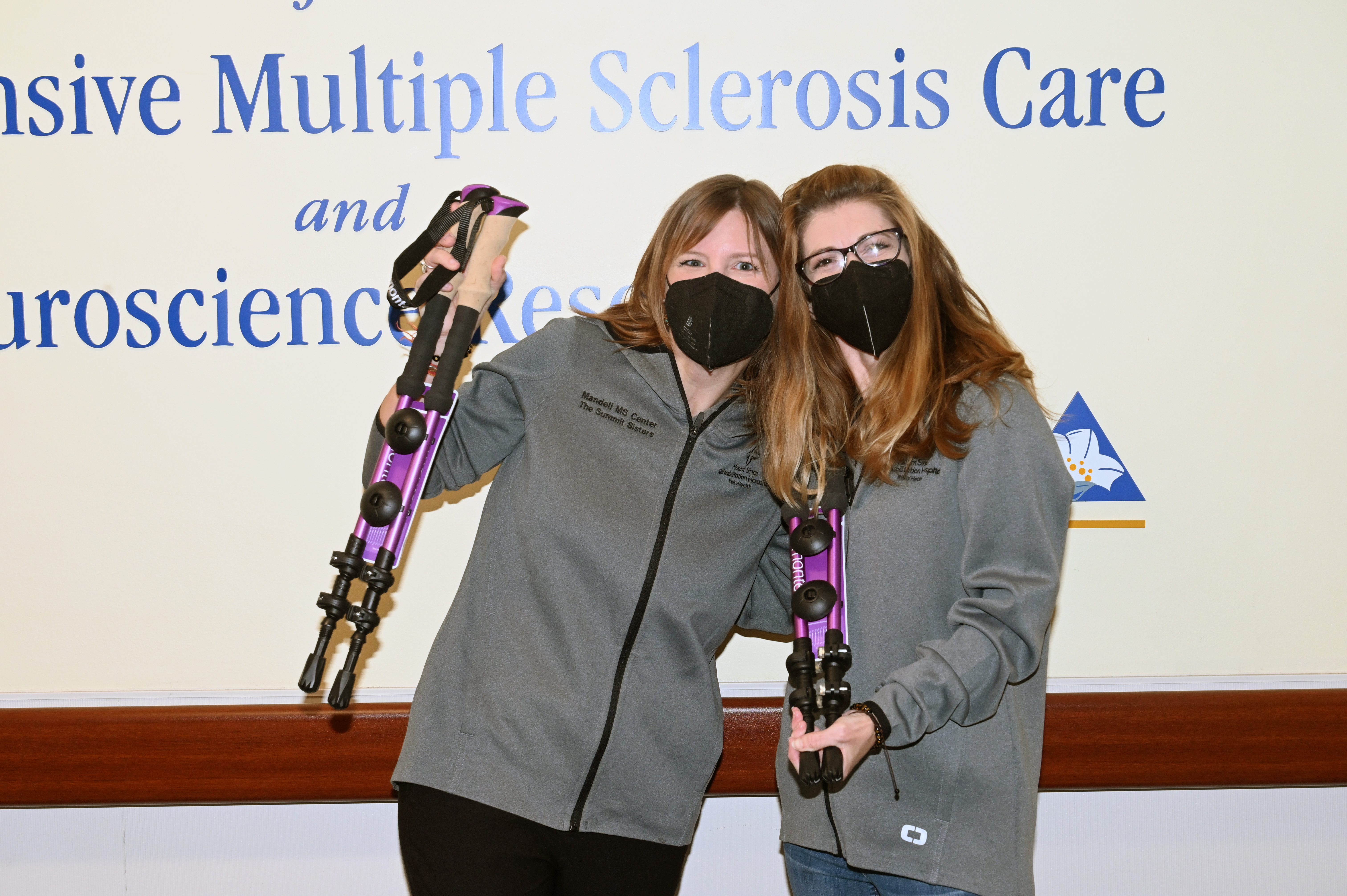 The Summit Sisters and best friends, Amy Remington and Bethany Hartshorn, have climbed Mount Kilimanjaro in 2021 and Everest Base Camp this past fall to raise funds and awareness for the Mandell MS Center at Mount Sinai Rehabilitation Hospital. Since 2021, they have raised more than $13,000 for the Center.

Bethany was diagnosed with Multiple Sclerosis 13 years ago and has not let this diagnosis stop her. Her motto is, "I might have MS, but MS doesn't have me." Amy has been her rock through all the races they do and together they are unstoppable. Together, they know that "the more money they raise, the more help they can do."

Proceeds will support the The Joyce D. and Andrew J. Mandell Center for Comprehensive Multiple Sclerosis Care and Neuroscience Research, where Bethany goes for care. Her doctor, Dr. Peter B. Wade, passed away last year but he would have been very excited about her accomplishments and how she inspires other patients with MS.
---