Saint Francis Hospital is proud to announce that we have discharged our 600th COVID-19 patient.
Click here to view the story on NBC30.
Ivan was with Saint Francis for 47 day.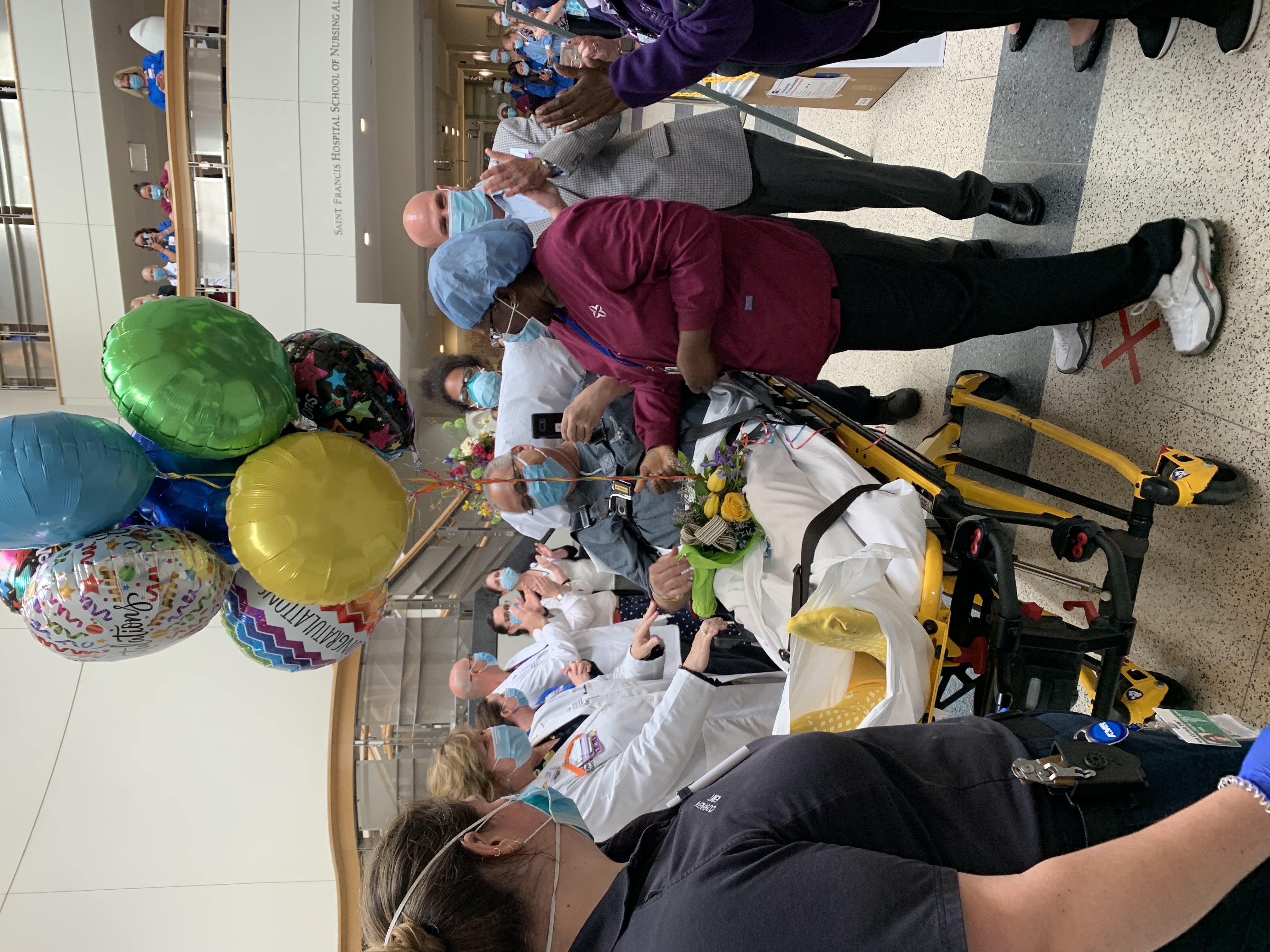 With added safety precautions and visitor restrictions in place, he, his nurses, and his nursing assistants (CNAs) who cared for him, developed a special bond. One CNA, Anastasia, is said to have sang to him while he was in her care. Ivan called his care team his "angel soldiers".
Ivan was discharged this week and is now continuing his road to recovery at Mount Sinai Rehabilitation Hospital, also a member of Trinity Health Of New England. On his way out the door, he was honored with balloons and a Saint Francis staff cheering him on to full health. He spent a few moments thanking staff and hospital leaders, speaking from the heart he said, "I wouldn't have made it if it wasn't because of you guys…all of the nurses and doctors have been outstanding… from the heart you guys are like my extended family. I'm very grateful for every one of you."
Click here to view the celebration.
---