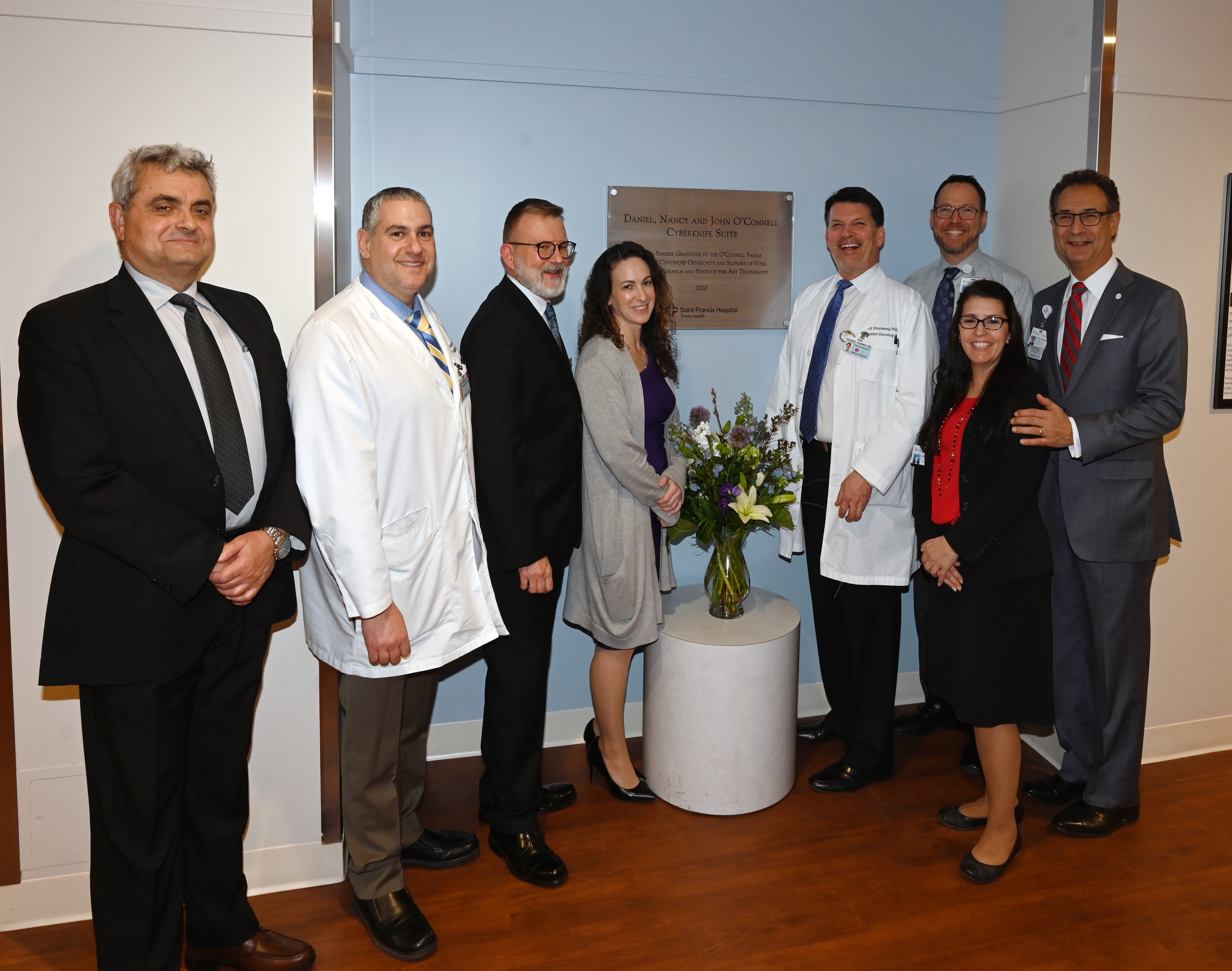 Saint Francis Hospital Only Connecticut Hospital
With Latest CyberKnife Technology
HARTFORD, Conn. (February 5, 2020) - Saint Francis Hospital is pleased to announce it has recently installed a new, updated CyberKnife® system which allows some patients with cancer to drastically reduce the number of treatments as well as the length of time for each treatment. Saint Francis is the only hospital in Connecticut with this state-of-the-art technology. Patients will be able to receive targeted cancer radiation treatment in only one to five sessions, compared to up to six weeks with conventional radiation therapy.
"We are excited to offer our patients a system that has been proven highly effective over the last 15 years," said Dr. Richard Shumway, director of CyberKnife and senior attending physician, Radiation Oncology, Saint Francis Hospital. "Here at Saint Francis Hospital, more than 1,900 patients have received the benefits of this innovative technology through our former CyberKnife system. Now, with the latest CyberKnife system, we can provide our patients this focused radiation treatment in half the time as the previous unit."
Please click here to read the full press release.
---