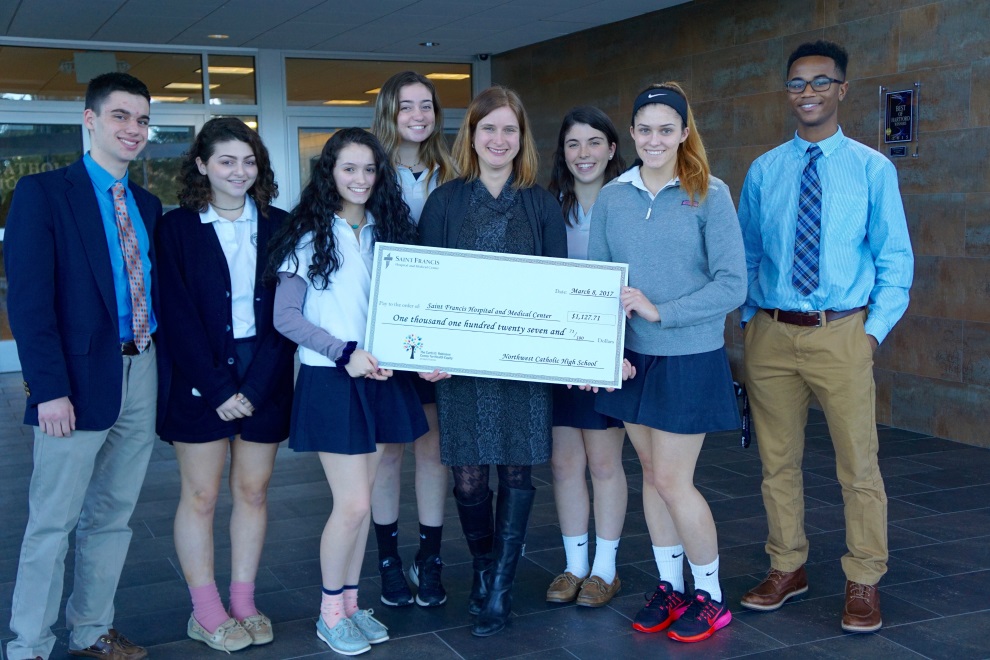 On March 8, 2017 students from Northwest Catholic High School in West Hartford presented a check for $1,127.71 to Amy Griffin Buzzell, Director of Operations for the Saint Francis Foundation.
Mrs. Buzzell visited the school to thank a group of students representing the school community and to explain to the students how their donation would directly benefit The Curtis D. Robinson Center for Health Equity at Saint Francis. Saint Francis is committed to helping those affected by disparities in health care, and this special arm of the hospital is a perfect touchpoint for Northwest Catholic's mission.
Every month students and staff from Northwest Catholic donate to a worthy cause in exchange for a coveted dress down day. Each participant donates just $2 to earn the right to wear jeans while, at the same time, knowing he or she is giving back to the community. Service is an integral part of a Northwest Catholic education.
To learn more about Northwest Catholic High School, visit northwestcatholic.org.
---