Nursing Awards Ceremony - due to the generosity of several donor families, Saint Francis is able to kick-off National Nurses' Week by awarding several nursing scholarships.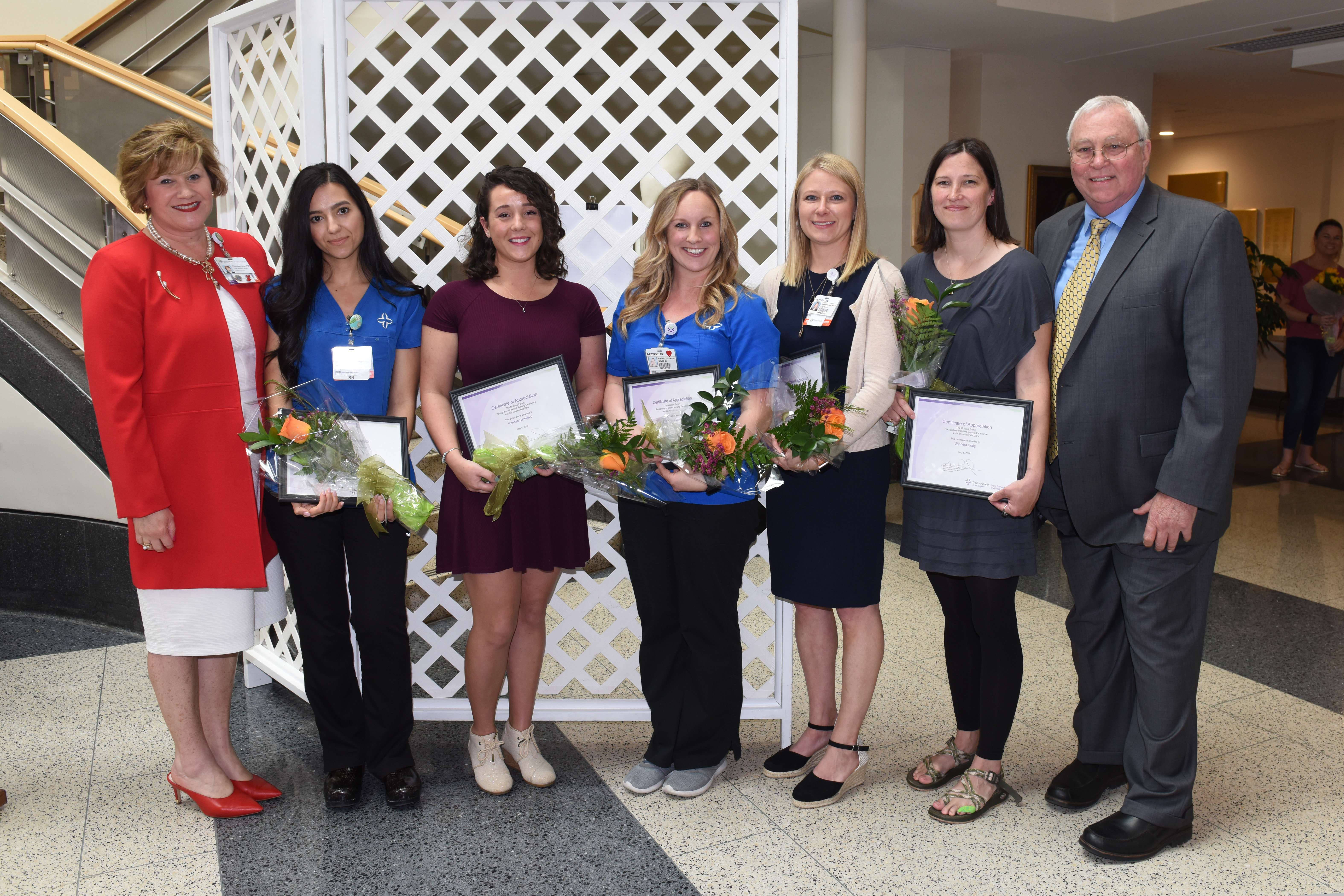 Triompo Family Caring Hearts, Healing Hands Excellence in Nursing Caring Winners - left photo
Excellence in Advocacy – Jessica McAlmont, RN , 8-9 – nominated by Carla Simeone
Excellence in Caring Practices – Nina Huffman, RN, 5-1 – nominated by Kristina Hall /Victoria Hotton
Excellence in Clinical Practices – Cindy Peterson, RNC-NIC, NICU – nominated by Victoria Bernier.
Katherine M. Mullane Awards Winners - right photo
Shandra Craig, RN , Labor & Delivery – nominated by Anneliese Stahl/Judy Hill
Victoria Hotton, RN, Unit 5-1 – nominated by Kris Hall
Brittany Morin, BSN, RN, Unit 8-9 – nomination by Stephanie Ruggiero
Hannah Remillard, BSN, RN, CCRN, CSC, Unit CICU – nominated by Krista Levesque
Sabrina Sousa, RN Unit 8-9 – nominated by Casey Aivano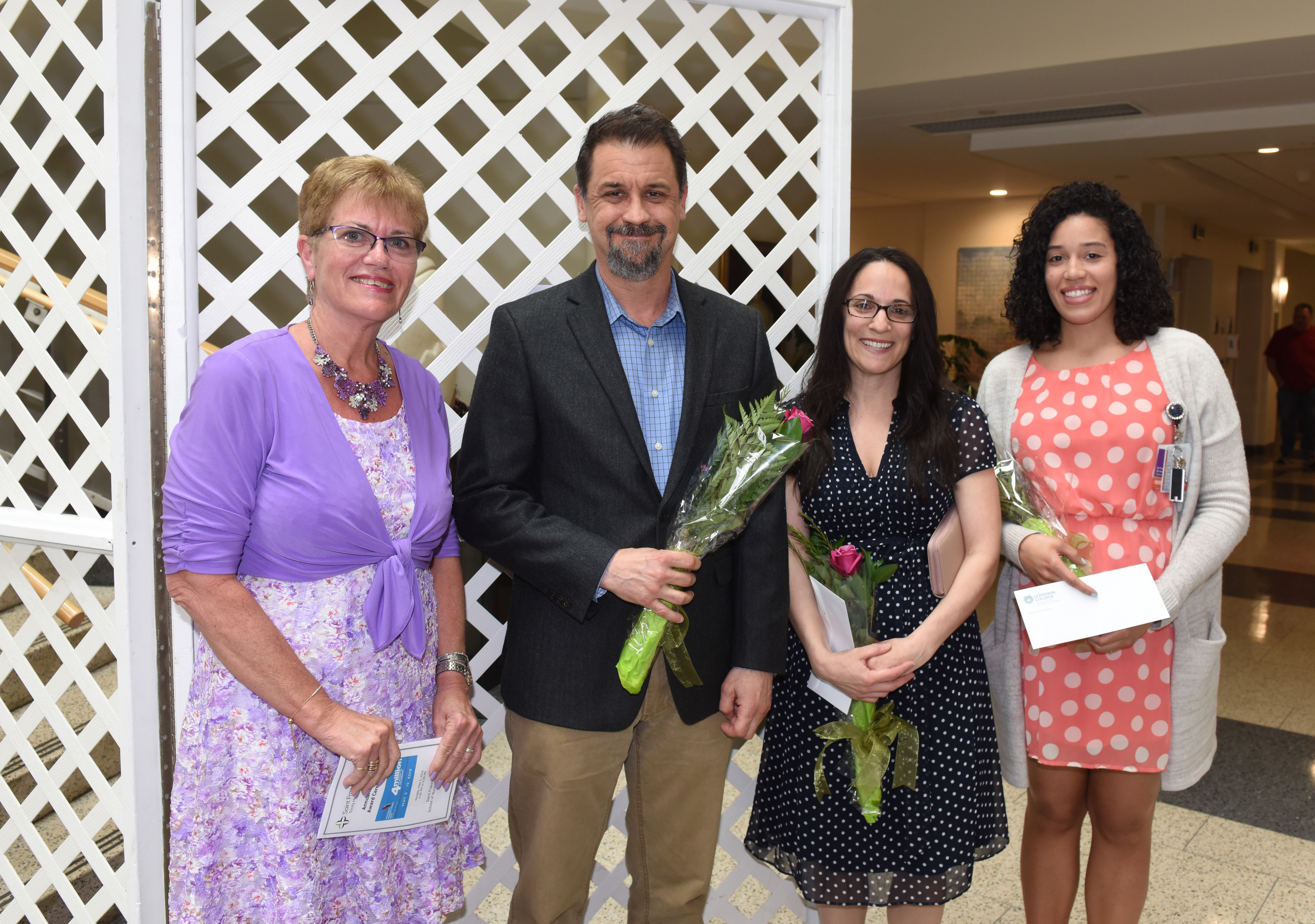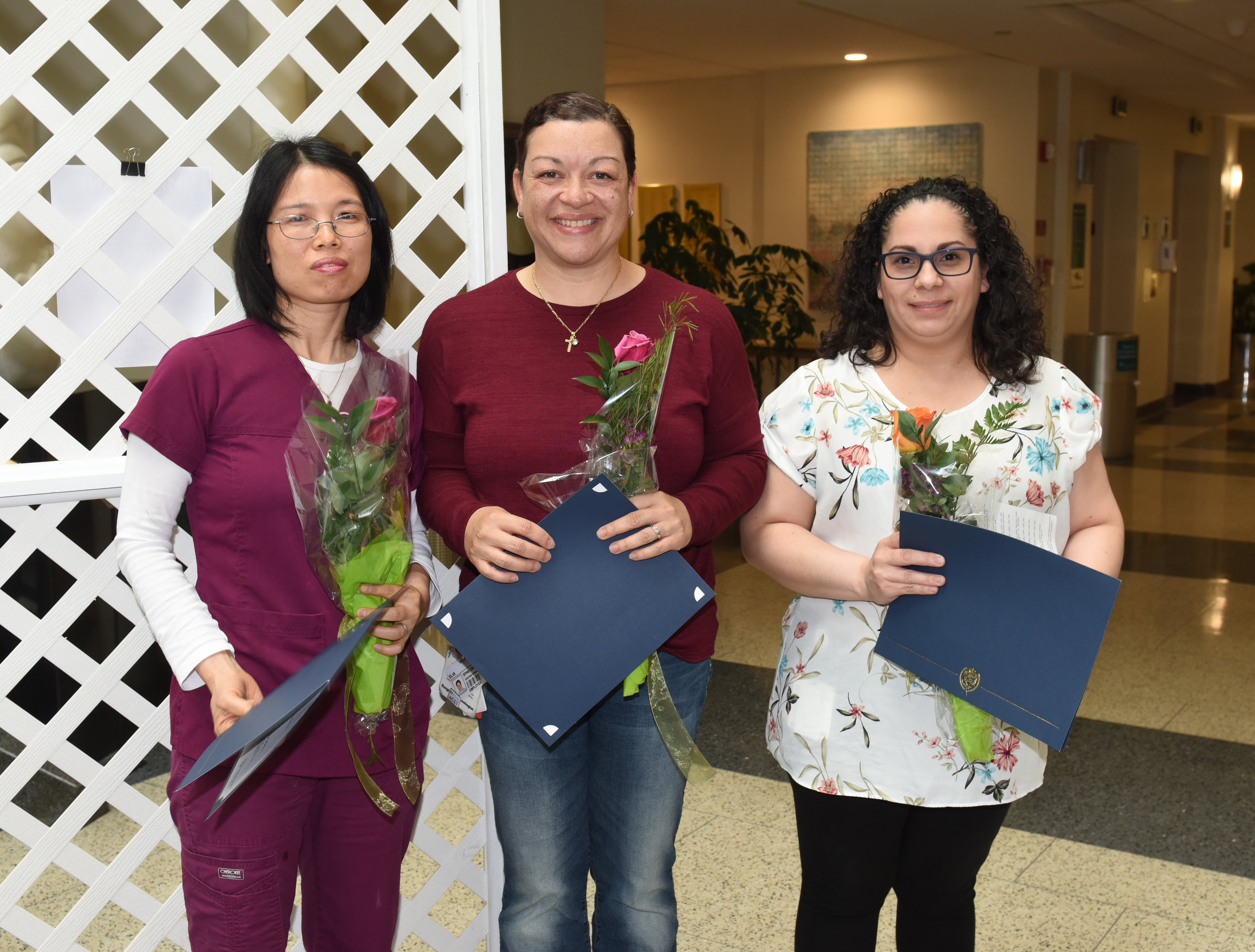 Goodwin College Nominees, left photo, Jan Watts, Chair of the Nursing Program, Goodwin College, Robert Archibald, Jaime Powell, Barbara Forschino - Robert received a full scholarship for the Masters of Science program; a scholarship that Goodwin announced they will award every year.
Nursing Assistants Elia Smalls, ASU, Lirong Chen, 9-9 and Isis Gotay, 4-1 (8-1) each received a special scholarship for this year only.
---