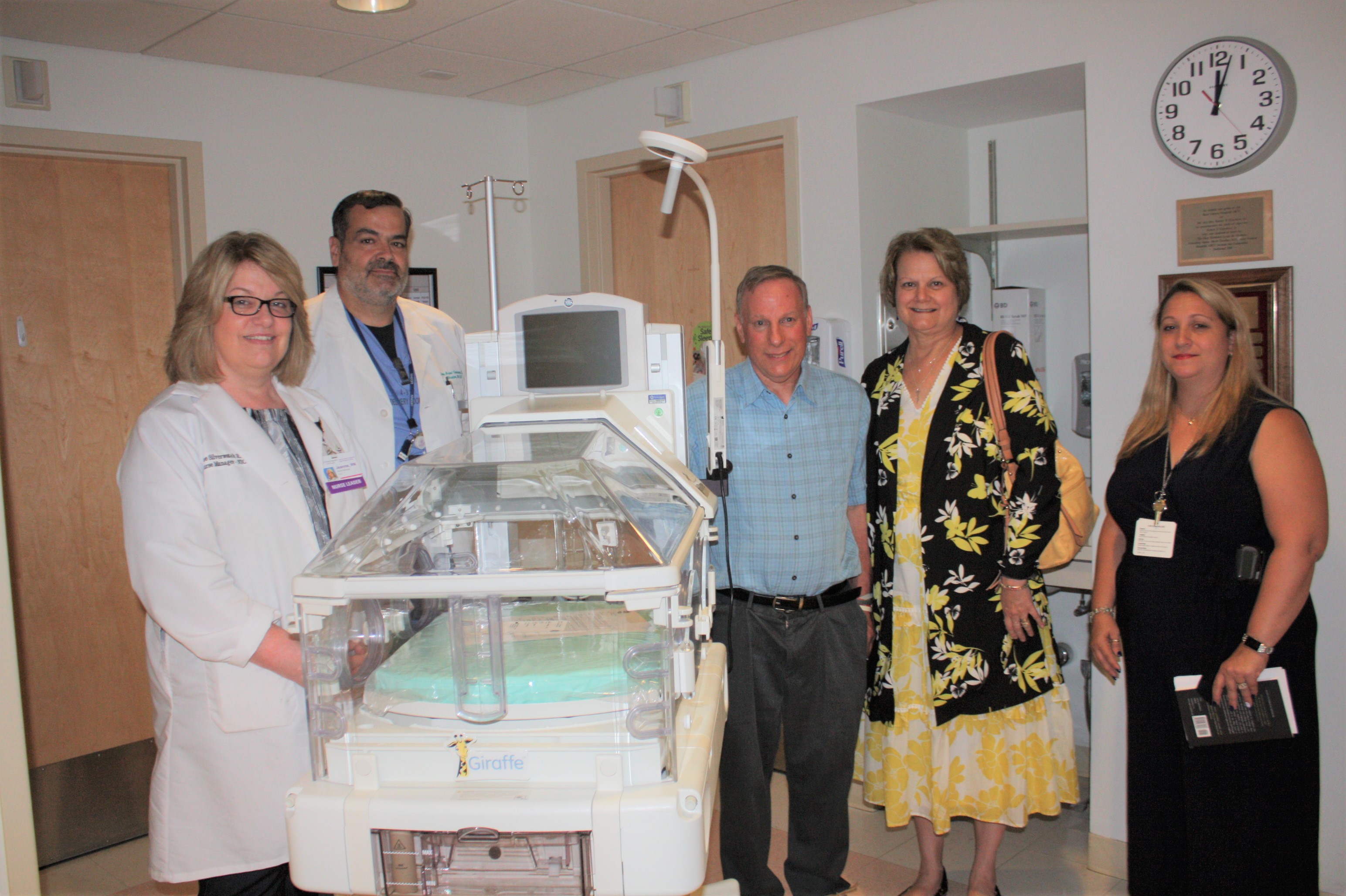 Robert F. Kirschner, Sr. honored Saint Francis with a generous gift to purchase a state-of-the art isolette for the Hema de Silva Neonatal Intensive Care Unit at Saint Francis. The Kirschner family's fondness for Saint Francis dates back to 1933 when Mr. Kirschner, Sr. was admitted to the hospital for a mastoid ear operation. Dr. Henry Katz served as his surgeon and although he coded three times, Dr. Katz was able to save Mr. Kirschner and forever referred to him as his "miracle boy"; he was just six years-old.
In January 1956 Robert F. Kirschner, Jr. was born at Saint Francis, two months premature and weighing just three pounds. Delivered by Dr. McCrann, Rob spent three months at Saint Francis and has lived an extraordinary life – working with his family, traveling with his wife, Linda, and supporting many charities all over the world. His father had always wanted to thank the hospital with a meaningful gift and can now know that his generosity will heal many of our tiniest patients for years to come.
Jeanne Silverwatch, NICU nurse manager, and Dr. Jose Arias-Camison, director, NICU, were truly grateful for this precious gift and posed with Linda and Rob Jr. as Rose Nilson, Saint Francis chaplain, blessed the new isolette.
---