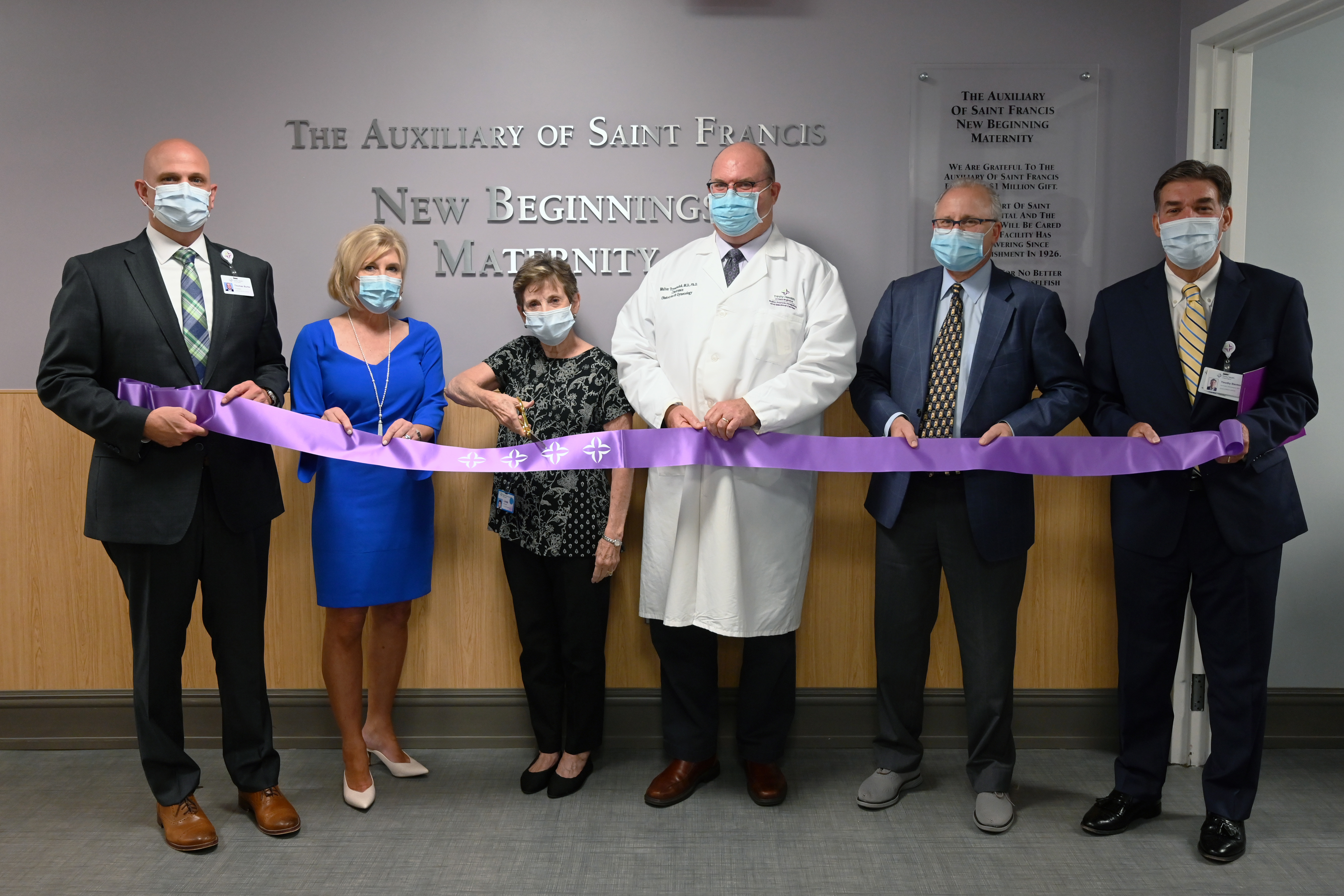 On August 24, 2022, Saint Francis celebrated the opening of the newly renovated Auxiliary of Saint Francis New Beginnings Maternity within the John M. Gibbons Pavilion for Women with a ribbon cutting. Through the generosity of our donors, over $3 million was raised for the transformation of the 4-1 unit.
The Auxiliary of Saint Francis led the way with a $1 million gift to support this beautiful renovation. The unit has a warm, home-like environment, a welcoming entrance, expanded waiting area and family-focused space, comfortable sleeping areas for significant others, and the Mother's Room, a dedicated breastfeeding space.
Now that the ribbon has been cut and the unit blessed, maternity patients and their families will soon experience state-of-the-art care in a comfortable, nurturing, family-friendly environment. Our sincere gratitude to the many donors who partnered with us to provide a space where our colleagues can ensure the highest quality of care for our community.
---