The Summit Sisters Tackle Mount Everest Base Camp for the Mandell MS Center
Mount Everest Base Camp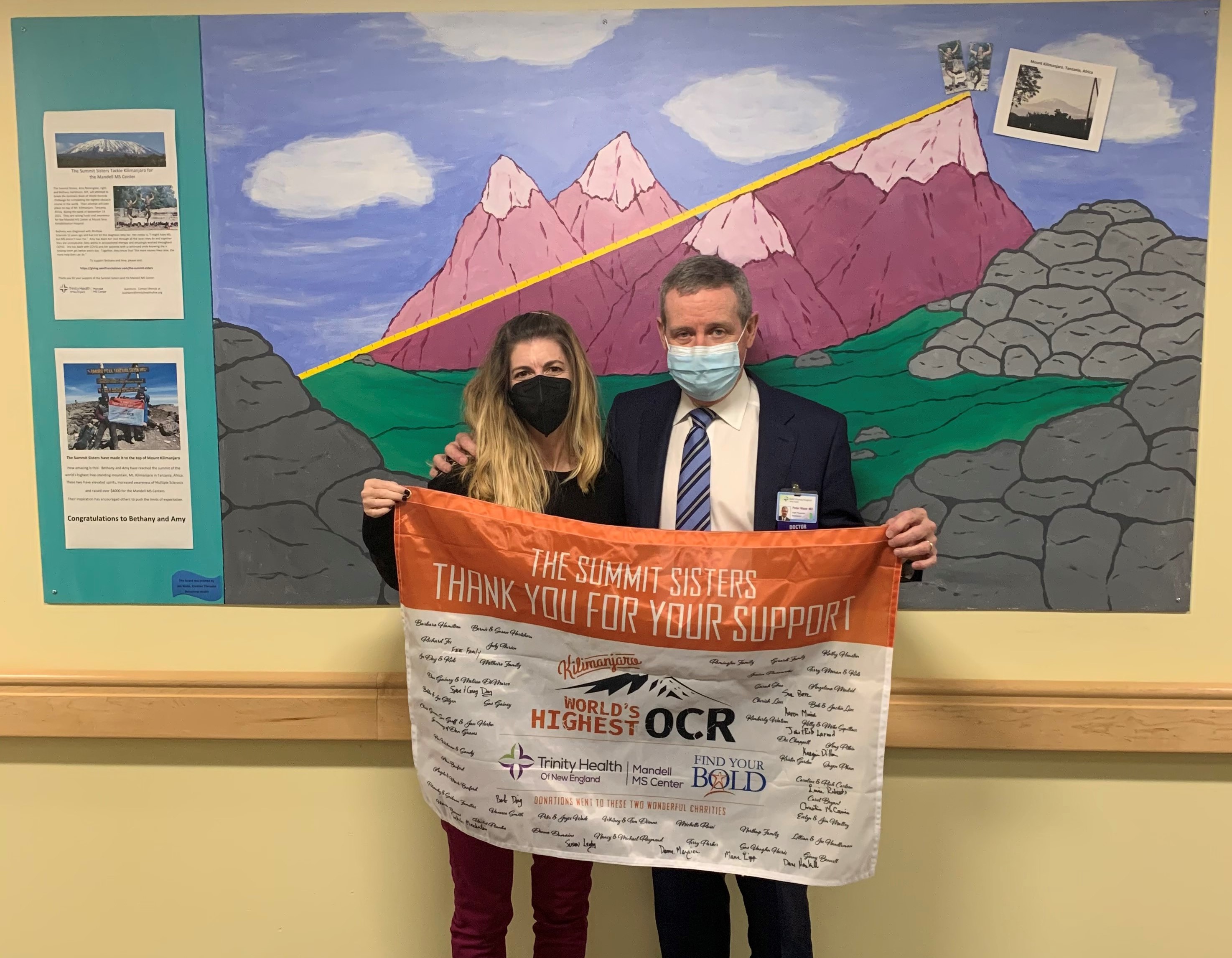 The Summit Sisters are at it again with another crazy adventure! This time best friends, Amy Remington and Bethany Hartshorn, will attempt a world record at Everest Base Camp in November 2022. They previously hiked Mount Kilimanjaro in September 2021 and missed the opportunity for a world record of the World's highest OCR in the crater of the mountain due to altitude sickness. Though they summited, the arrival time to the summit was too late.
Another opportunity has arisen to go to the Mount Everest Base Camp with the same organization they went with to Mount Kilimanjaro. Since they didn't get a world record, there is a drive to keep going and try again!
Bethany was diagnosed with MS (Multiple Sclerosis) 13 years ago and wants to advocate for everyone who is living with MS and may or may not think doing this challenge themselves could be possible. We all have the power to believe in ourselves. She wants people to know that you might have MS, but MS doesn't have you!
Amy has been a huge support to Bethany as her best friend and also advocate, and they push each other to get through any experience they might do. Whether it be obstacle races, running races or climbing mountains, they have each other backs. For example, summit day of Kilimanjaro, Amy selflessly gave up the opportunity to get the world record to make sure Bethany summited as well.
Proceeds will support the The Joyce D. and Andrew J. Mandell Center for Comprehensive Multiple Sclerosis Care and Neuroscience Research, where Bethany goes for care. Her doctor, Dr. Peter B. Wade, passed away recently, but he would have been very excited about her accomplishments. Bethany knows he would be so thrilled to learn of this next attempt. To sponsor and/or purchase swag, please visit Bethany's go fund me page. For direct donations to the Mandell MS Center, please hit the register button below.
Register