Trinity Health Of New England Regional Gala - Making Miracles Happen
Connecticut Convention Center
100 Columbus Boulevard, Hartford, CT 06103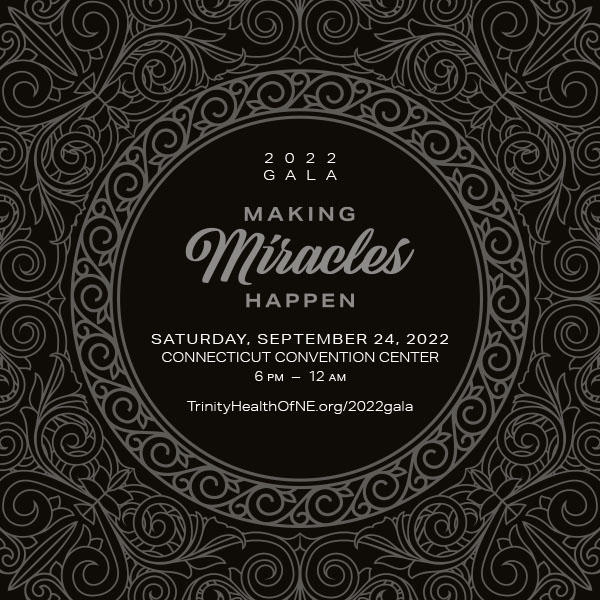 This event will unite the five hospitals that comprise Trinity Health Of New England for one memorable celebration. Proceeds will benefit the Hoffman Heart and Vascular Institute at our hospitals.
Honorary Chairs
Walter Harrison, Ph.D.
Lynnette Letsky-Piombo
Michelle Theroux
If you would like to reserve a room for Saturday, September 24th at the Hartford Marriott Downtown at a Trinity Health Of New England discounted rate, please click here.
Register