Triompo Family Awards for Nursing Excellence
In 2010 the Triompo family established these awards to honor the long hours and hard work each of our nurses at Saint Francis provides. From the birth of their beloved daughters and granddaughters and countless other family experiences, the Triompo family has always valued the extraordinary care and compassion our nurses provide to patients and their families.
There are three categories of exceptional performance: Advocacy, Caring Practices and Clinical Practices. Next Awards will be in 2022.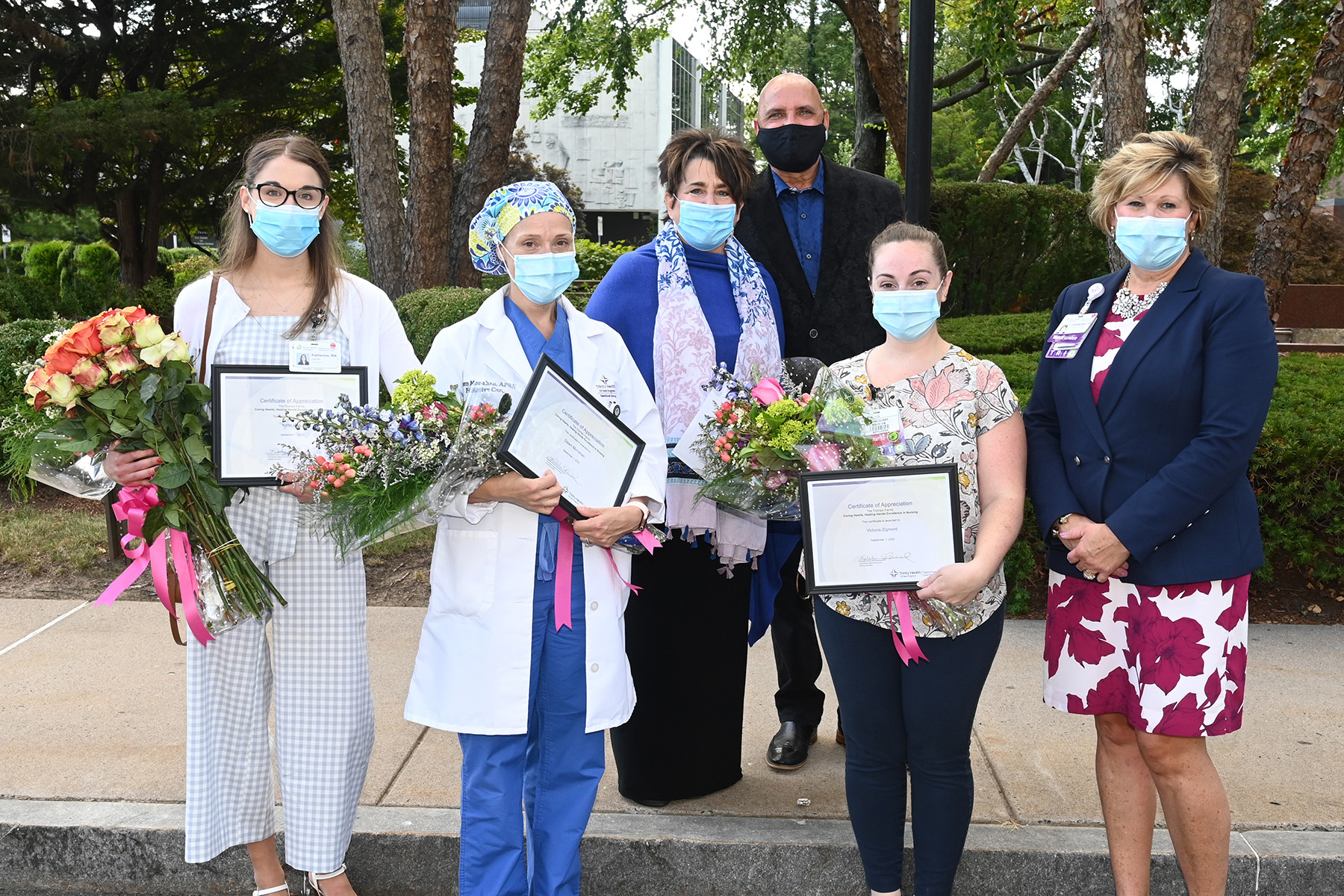 2020 Triompo Award Winners - with Irene and Joe Triompo and Kim Richard
Excellence in Caring Practices – Katie Spitz, BSN, RN
Excellence in Clinical Practices – Dawn Monahan, APRN, ACHP
Excellence in Advocacy – Victoria Zigmont, BSN, RN, OCN Unit