Colleague Fund
The Colleague Fund supports four programs - Colleague Children's Scholarship, Joan C. Dauber Food Bank, Community Outreach and Emergency Assistance.
Colleague Children's Scholarship Program
Established in 2001, the Children Scholarship Program, is made possible through the unrestricted contributions made by fellow colleagues to the "Spirit of Giving" Campaign. Any child of a Saint Francis Hospital and Medical Center, Mount Sinai Rehabilitation Hospital or Johnson Memorial Hospital colleague who is a graduating high school senior and planning to pursue higher educational opportunities may apply. To date over 210 scholarships of $1,000 have been awarded.
The deadline for 2020 applications is April 10, 2020.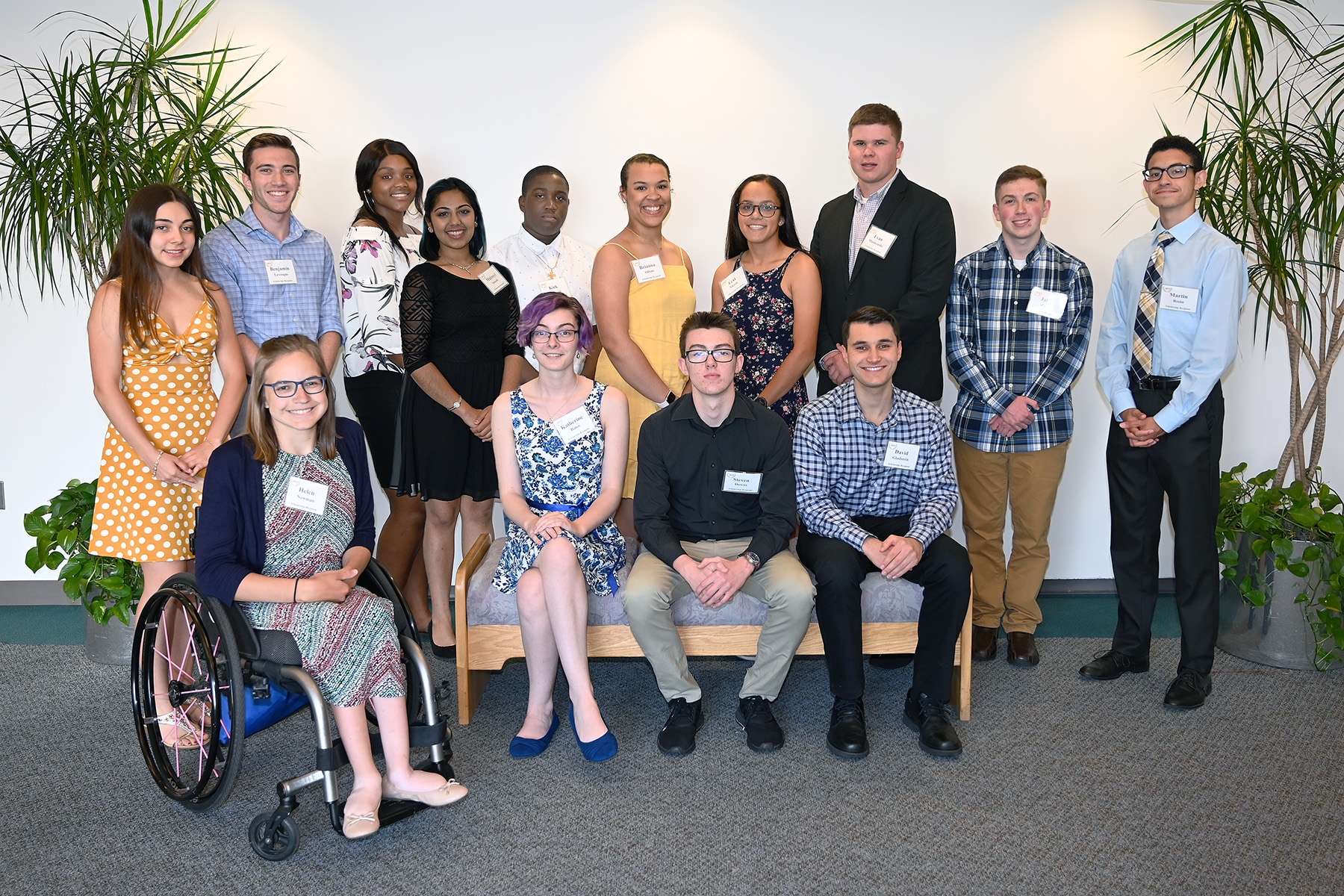 2019 Scholarship Winners
Front row from left: Helen Newman; Katherine Bates; Steven Downs; David Gladstein.
Back row from left: Sarah Ibrahim; Benjamin Levesque; Zenae Lewis; Maitreyi Subedi; Kirk Loftman; Brianna Odom; Lexi Nieves; Evan Mankouski; Jake Daly; Martin Resto and inset is Alanna Carasone at her graduation.
Joan C. Dauber Food Bank
For more information please click here. If you have any questions regarding the Food Bank, please contact Joan at 860-714-2845.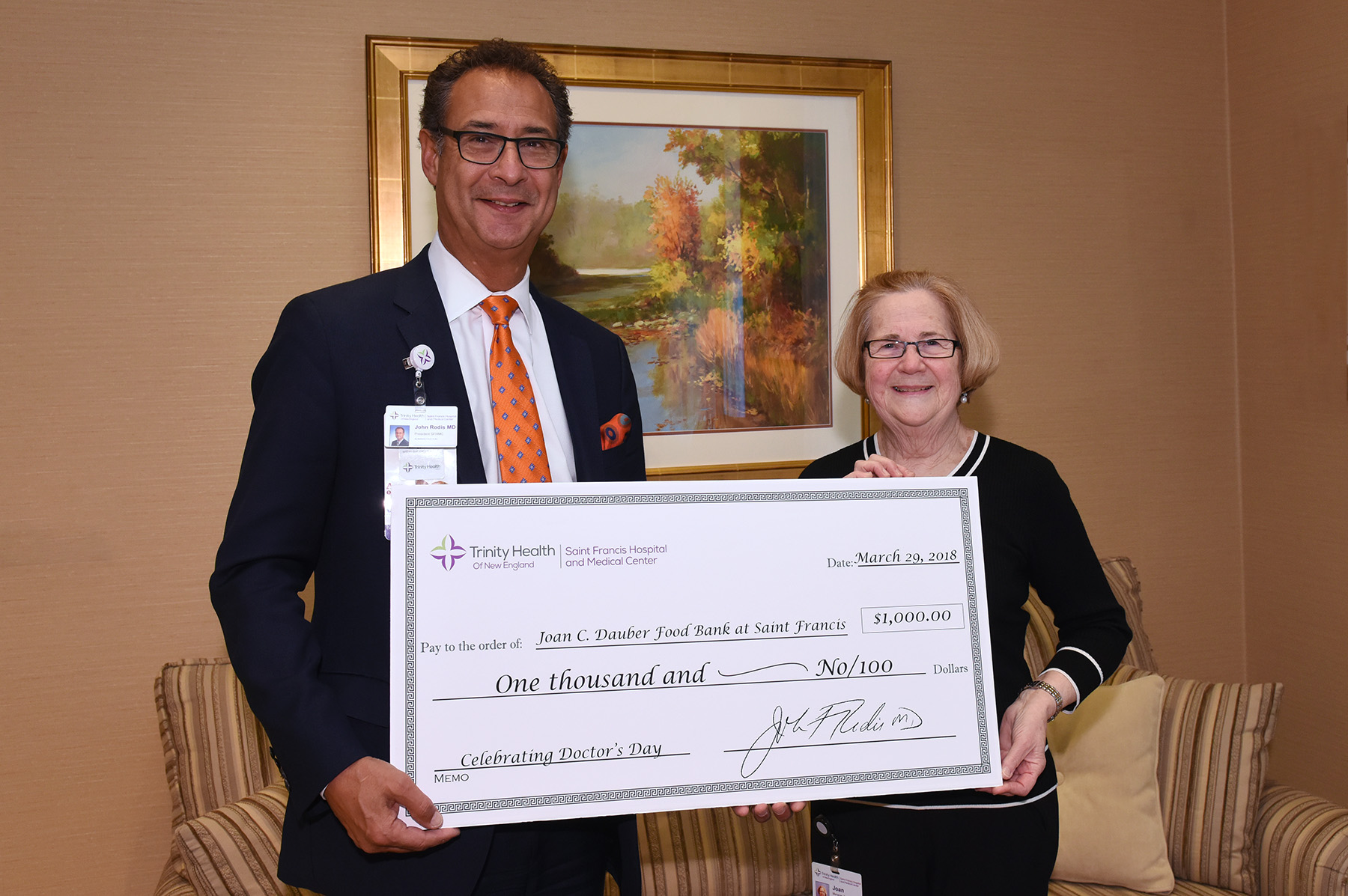 Community Outreach Program
The Community Outreach Program was established to provide assistance to staff who volunteer to serve on a Saint Francis sponsored or non-sponsored medical mission. The program is supported by the unrestricted gifts of fellow colleagues to the "Spirit of Giving" Campaign. For information, please call (860) 714-4880.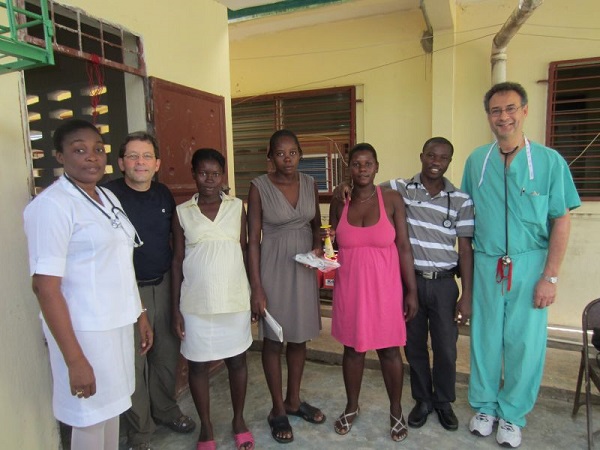 Emergency Assistance Fund
Through the generosity of colleagues who make an unrestricted gift to the "Spirit of Giving" Campaign, funds are set aside to endow the Emergency Assistance Fund. These funds exist to loan staff money in times of a financial emergency to aid in resolving the crisis. The Emergency Assistance Fund is managed by the Office of Mission Integration. For more information or questions, please call 860-714-4880.
Please fax your application to 860-714-8826.