6th Annual Kicking Cancer in the Cornhole Tournament
Thank you for your interest in the 6th Annual Kicking Cancer in the Cornhole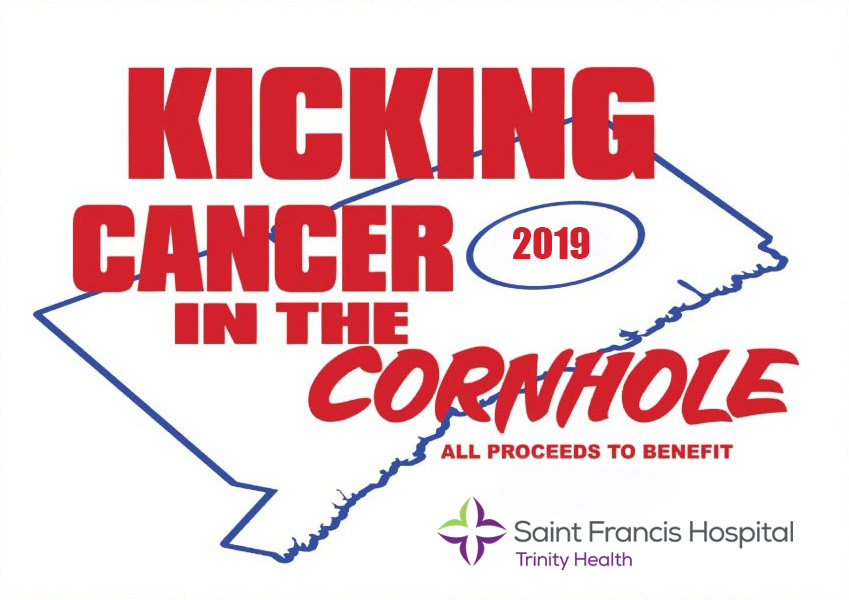 Tournament to benefit Cancer Care Programs at Saint Francis. Please review the options below, then complete the registration form at the bottom of the page. The price to participate is $30/$60, per person/two person team.
EVENT DATE: Saturday, September 21, 2019
For questions or for more information, please contact Brenda Carbone at (860) 714-7084174 or bcarbone@trinityhealthofne.org or kickingcancerinthecornhole@yahoo.com.
---
2019 Sponsorship Options
Platinum Sponsor ($1,000 or more)
Official Tournament Partner - Company Name and Logo on all Marketing and Promotional Materials
Two (2) Complimentary Teams
Board Sponsorship on every game
Gold Sponsor ($500 to $999)
Two (2) Complimentary Teams
Board Sponsorship on every game
Silver Sponsor ($250 to $499)
One (1) Complimentary Team
Board Sponsorship on every game
Bronze ($100 to $249)
Board Sponsorship on every game
(* Denotes Required Fields)